Mattock School of Music is extremely excited to announce that we have partnered with Brandywine Valley Sports and Recreation for some of our classes.  We follow the same principals as we love to support our community with positive and fun learning experiences of all types.  We hope to bring that to you and more.  Come join us in these new programs and check out BVSR's Website to see what else they offer.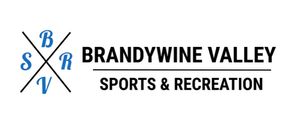 Fridays 1/27-3/17. Performance on 3/23. 5-7pm.  Location: MSOM Studio 320 Kennett Pike Chadds ford PA 19317.  Cost: $200 Please email us if interested: mattocksom@gmail.com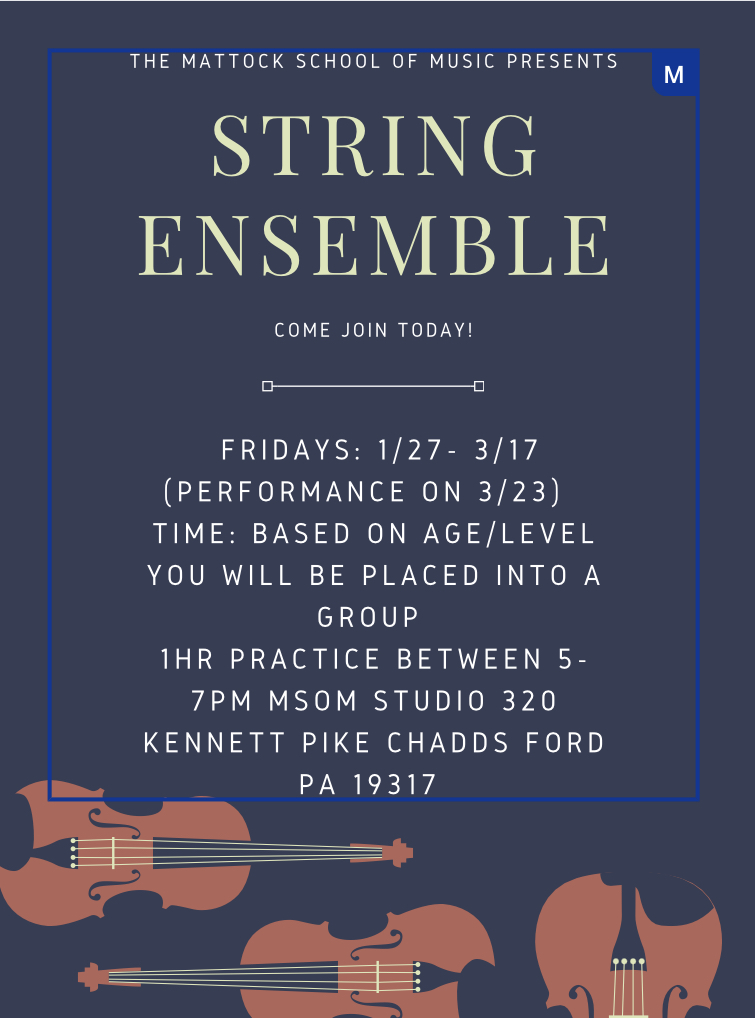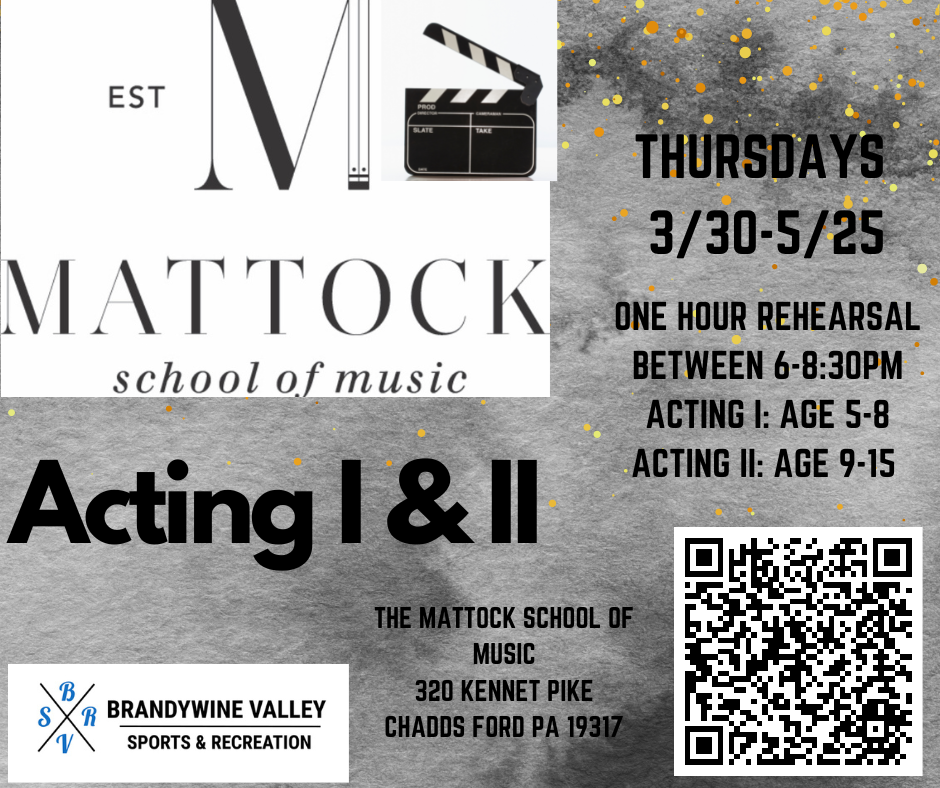 Calling all actresses and actors. Join us for a fantastic 8 weeks as we guide you through the many aspects of being a Broadway performer. No experience necessary.  There will be a week off during spring break. 3/30-5/25.  Between 6-8:30pm.  Recommended Age 5-15.  Cost: $265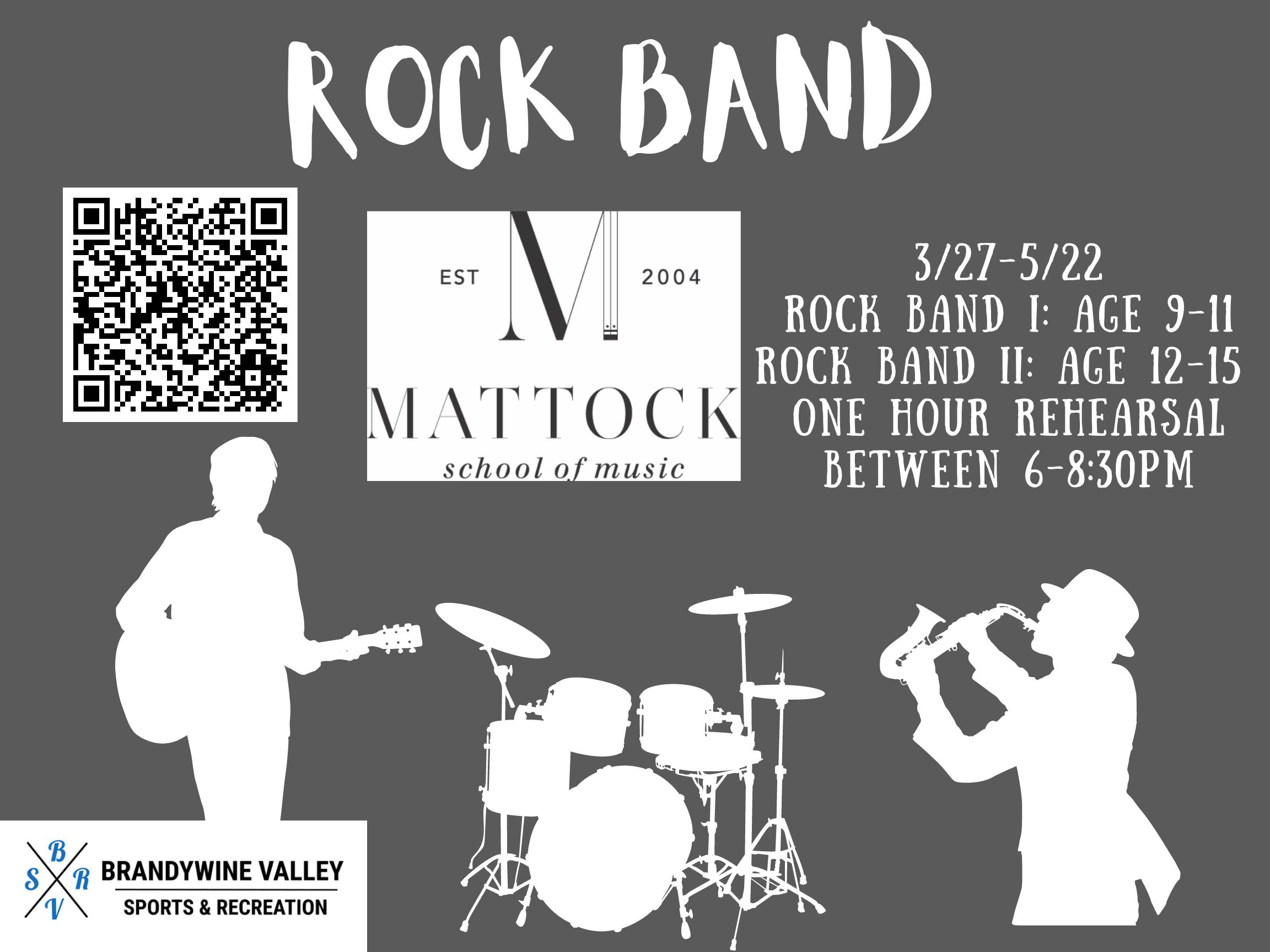 Lets Rock! 
Rock Band I- Students will be taught the basics of playing in a band from picking repertoire to tying it all together as a group. Classes and final performance will be held on the stage of the Kennett Flash. 
Rock Band II- For our more experienced rockers, this group will focus on more challenging material and performance  techniques.  Final performance will be held on the stage of the Kennett Flash.
3/27-5/22 (8 weeks (one week off for spring break)) 6-8:30pm (one hour session between these times).  Cost: $265        Register Here!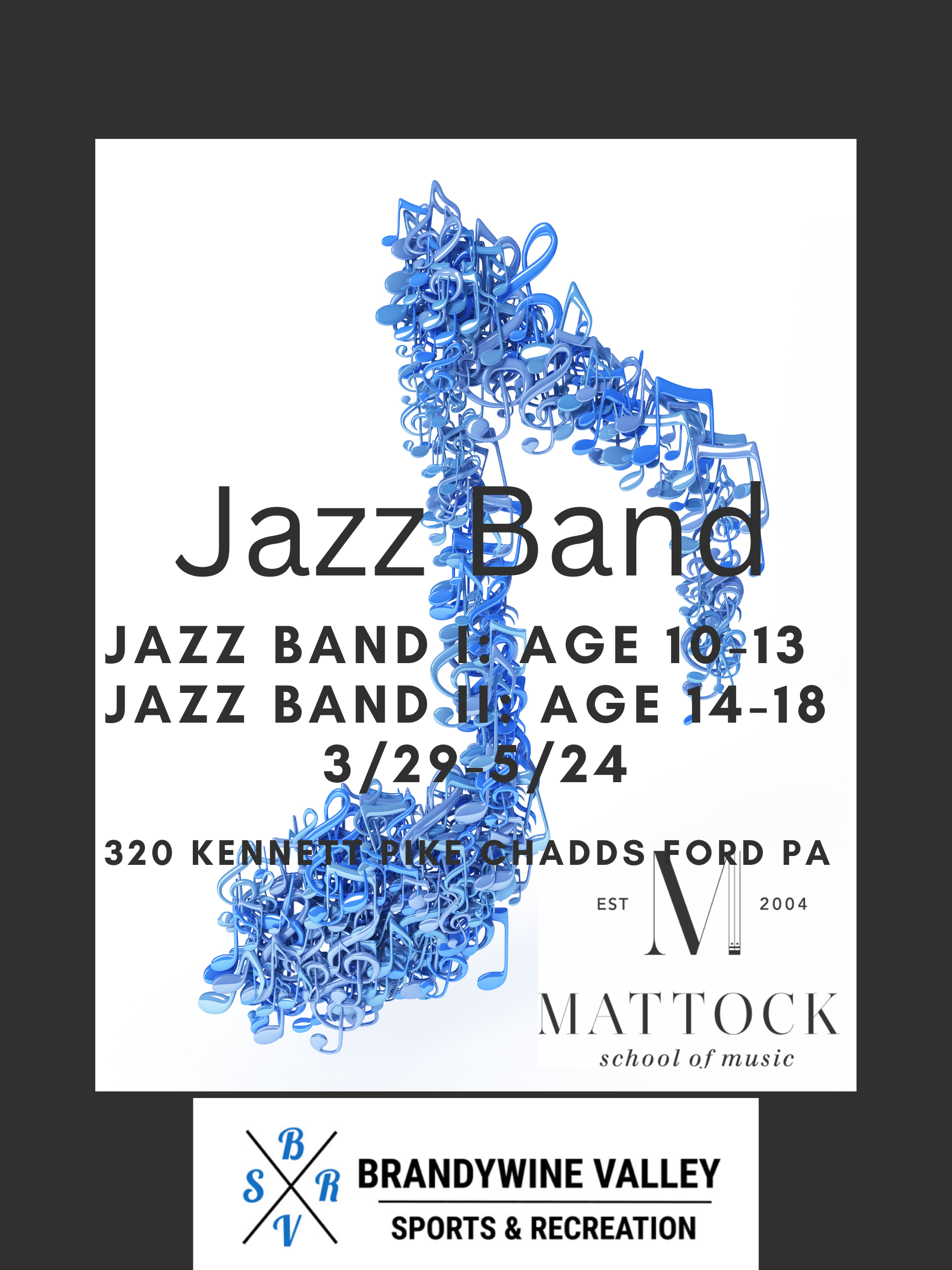 Come get your jazz groove on and be in our Jazz band!  Jazz band will take place 3/29 - 5/24 (will be off for spring break).  7:15-8:15pm. Ages: 10-13 and 14-18.  Cost: $265