If you see a group that you want to join that has already started or has dates that don't work for your schedule, please send us an email anyways. We often have a waiting list of students with similar conflicts, and we try our best to create groups that fit your age and ability as well as your schedules. All classes are $275 unless otherwise noted. 10% discount for multiple classes or siblings. 10% discount for early registration (December 15th).
Mattock School of Music is extremely excited to announce that we have partnered with Brandywine Valley Sports and Recreation for some of our classes.  We follow the same principals as we love to support our community with positive and fun learning experiences of all types.  We hope to bring that to you and more.  Come join us in these new programs and check out BVSR's Website to see what else they offer.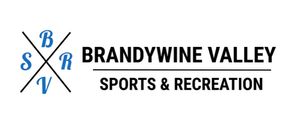 lETS ROCK- ROCK BAND- WINTER
As a musician there is nothing better than playing in a band. We strongly encourage our student musicians to perform with others.   In our rock band students get the chance to practice with others of the same age and skill level, and receive coaching from our experienced instructors.    
Have a band of your own that your working on? give us a call…we can help.   Looking for a fun class to enjoy? See below! Feel free to coordinate with your friends which band you want to be in! 
Date: Wednesdays 1/10-3/13
       Band I:   Age 7-9 (time tbd)
       Band II:   Age 10-14 (time tbd)
       Band III: Age 14-18 (time tbd)
Calling all string players looking for an opportunity to work in an ensemble. We are excited to offer trios/quartets/quintets under the instruction of our amazing teachers. Rehearsals will be on either Mondays or Thursday evenings through the winter and spring with a concert in our intimate studio setting to close out each 10 week session. 
Date: 
Mondays 1/8-3/11 
      Age 11-15: 8pm-9pm
Thursdays 1/11-3/14
      Ensemble I:   Age 7-10; 4pm-5pm
      Ensemble II   Age 11-15; 5pm-6pm
Learn the art of playing in a small ensemble jazz band, with a focus on learning standard repertoire and improvisation. 
Date: Tuesdays 1/9-3/12 (no rehearsal 2nd Tuesday of each month)
Time: 
Group 1: 6-7:15pm, ages 10-13
Group 2: 7:30-8:45 ages 14-18
Beat Making & Song WritinG- WINTER
Always wanted to learn how to make your own beats and create your own songs look no further.  Come join us for an hour of fun every Wednesday evening in the MSOM recording studio. 
Date: Wednesdays 1/10-3/13 (10 week class)  
Time: 7:00-8:00pm