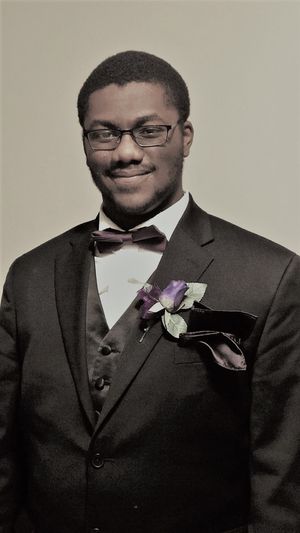 Samuel Royster was born and raised in New Jersey and currently attends Sight & Sound Theaters. Sam comes from a long line of great musicians and vocalists. He's been playing piano since he was two years old and the love he has for music grows each year. Sam graduated from Kean University as a Piano and Voice major. He is an award-winning playwright and composer doing work on several plays and musicals of his own. This is Sam's third year as a piano teacher and has found a deep love for teaching kids.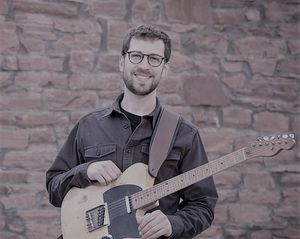 Eli Pointer is a guitarist, composer, and music educator based in Philadelphia, PA. Specializing in jazz, rock, and folk guitar, Eli channels his diverse musical background into innovative, genre-blending performances and compositions. Originally from the Colorado Front Range, he spent his formative years performing regularly at Colorado festivals, music venues, and restaurants, showcasing original music and jazz-inspired renditions of rock classics. Beginning guitar at the age of nine, Eli has studied with several master-level musicians including Kevin Karrick, Mark Sloniker, Bill Pohl, Mike Hyland, Sean McGowan, Will Brahm, and Dave Allen. Above all, Eli believes in music's expressive ability and power to bring people together.
Eli has over 10 years of teaching experience, working with guitar students of all ages and skill levels. Because learning guitar demands large amounts of time and attention, Eli believes the process should be fun, engaging, and fulfilling! He does not teach a standardized curriculum. Instead, he is interested in getting to know his students and their individual goals as musicians. Only then can he create a student-centered curriculum that teaches the foundational principals of music while exploring the student's interests at the same time. Eli is ready to help you define your goals and guide you along your musical journey!   You can hear Eli play on his website  https://elipointer.com/
Adeline Cho: voice & violin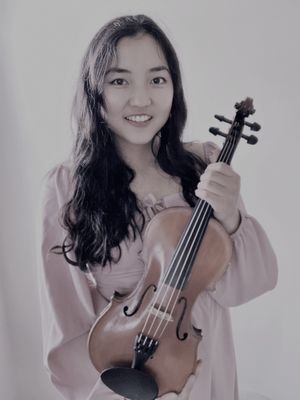 With over 15 years of singing experience, Adeline is a versatile singer. She performed Musical Theatre, Korean Pop, American Pop, Opera/Classical, Jazz, CCM (Christian Contemporary Music). Mezzo-Soprano, Adeline Cho, performed in concerts, church services, musicals, and festivals throughout Pennsylvania, Delaware, New Jersey, and the northern Maryland region.
Adeline Cho built her reputation as a vocalist after winning 1st place at the 2020 Korean Liberation Day Talent Contest, 2nd Place at the Korean American Talent Contest 2017, and as a 3rd place winner of the Korean Liberation Day Singing Contest 2017. In addition to her vocal performing experience, Adeline has been the main vocalist, guitarist, and a backup vocalist with many worship bands. When the opportunity came, she donated her talent for mission-funding festivals, benefit concerts, and special occasion church services.
From playing violin with an orchestra to creating on-the-spot chord improvisations with Christian rock bands, Adeline has played a wide variety of musical genres throughout her violin performing experience. These genres include Musical Theatre, Classical, Bluegrass, Jazz, Christian Contemporary, and Improvisation. She is in demand as a collaborative artist. Furthermore, Adeline actively performs for weddings, special occasions and banquet ceremonies as part of her wedding music entertainment business, Beautiful Enhancements.
Along with her performing credentials, she taught young children (ages 7-11) as a summer instructor and as a music instructor for choral and string ensembles at Delaware Korean School for 2 years. Adeline currently teaches private voice and violin lessons to beginner, intermediate, and advanced students. Her goal in lessons is for each of her students to gain confidence in their instruments by building strong foundations and help them enjoy music. Adeline is a graduate of Lancaster Bible College's Bachelor of Music program.
Kay Greer: trumpet & french horn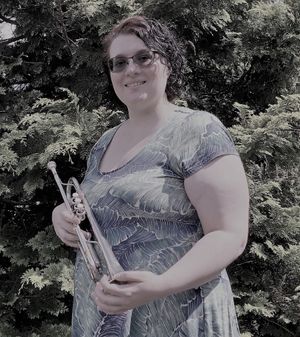 Kay Greer is a trumpet and French horn player from the Southern Chester County Area.  She holds a Bachelor of Arts degree from Indiana University of Pennsylvania with a focus on the instrumental trumpet. Kayla had the privilege of performing at the Orvieto Musica Trumpet festival in Orvieto Italy as a member of a trumpet quintet. In addition, she has performed with members of the IUP faculty in their Keystone Chamber Wind Ensemble, and has enjoyed working as a freelancer while studying in Indiana PA. Kayla's favorite composer is John Williams, and she also enjoys playing a wide variety of genres including contemporary, classical, and jazz.  She is looking forward to teaching and encouraging students to expand their instrumental ability and love of playing.
Jenny Florinicia: voice &songwriting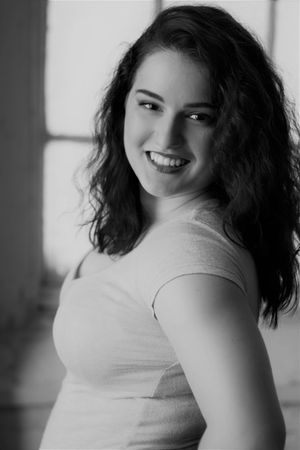 Jenny Florinicia is a singer, songwriter, and performer from the Metro Detroit area. She holds a BFA in Musical Theatre from the University of the Arts in Philadelphia. Her debut single "Higher Self" is available on all streaming platforms. She has been teaching voice since 2015 and has a passion for dismantling the shame that can so often surround the process of learning how to sing. She uses an approach that prioritizes the student's goals, creates a safe space, encourages a strong work ethic, attitude of discovery and curiosity, while of course maintaining a sense of humor. Jenny was classically trained by an opera singer as a teen, and made the transition to musical theatre, pop, and rock while in college. She likes to use the classical basis to build vocal health, strength, and stamina and uses it to inform and bolster more modern styles of music. 
Jenny has performed in several professional musicals in the tri-state area, and is currently in the process of recording her first full length studio album of all original indie pop, folk, and alternative rock. She has taught voice and songwriting at the Puerto Rican Institute of Music, Settlement Music School, School of Rock Hoboken, and School of Rock Hockessin. 
https://www.youtube.com/channel/UCqgz5g3YrWYP7WxbDABhkyw
Coby Haynes: drums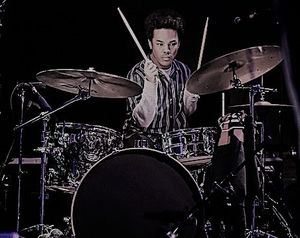 Drummer Coby Haynes is an accomplished performer, band-leader and educator based in Philadelphia, PA. Despite his young age, Coby not only has over a decade of formal musical training but also years of professional experience in the industry. Accepted into the acclaimed Marian Anderson Performance Program at the University of Pennsylvania, Coby studied Jazz drumming with Josh Orlando and graduated Magna Cum Laude with a BA in Music and a concentration in Jazz & Popular Music Studies.
Coby has always balanced a long standing deep academic drive with his love and passion for music, and ultimately his professional career. As a High School student, he juggled the rigorous academic workload, with a tenure as Class President, all while pursuing a career, spending weekends playing gigs along the East Coast. During his time at UPenn, Coby partnered with the Penn Museum to develop the "Jazz Combos Web Series" which featured renowned Jazz scholar Ingrid Monson and award-winning flutist Nicole Mitchell. While working towards his degree, Coby also spent months on the road touring nationally with bands such as Bleary Eyed and  The Obsessives. In addition to this performance experience, Coby has worked with many industry professionals including Grammy-nominated producer Will Yip.
Currently, Coby does freelance session work in addition to teaching virtual drum lessons. His capabilities span a wide range of different musical styles and idioms including Jazz, Hip-Hop and Punk. He is a driven and creative artist with a love for sharing the joy that music has brought him.
Check out more of Coby's work here:
Sophie Fortunato: violin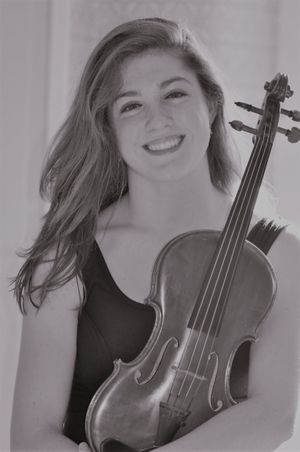 Sophie Fortunato started playing the violin at the age of five. She pursued her studies in Philadelphia, PA with Yayoi Numazawa, a longtime member of the Philadelphia Orchestra, and later at the Peabody Conservatory, where she graduated with her Bachelors degree in Violin Performance. Now a recent graduate of Louisiana State University with a Masters degree in Performance, Sophie has been residing in Kennett Square and freelancing in the area. Sophie has soloed with the Rose Tree Pops and has performed in masterclasses with Richard Roberts, Violaine Melançon, Gerardo Ribeiro, and Mauricio Fuks. While in Louisiana, she had the pleasure of performing with multiple Grammy award-winning artists, including soprano Hila Plitmann and singer Lauren Daigle. She also credits her time at LSU for expanding her musical experiences, as she was able to take part in ensembles that performed compositions of various styles. She taught for several years as a teaching artist for Kids' Orchestra, an after-school music initiative for the East Baton Rouge Parish schools, and is looking forward to continuing her teaching at the Mattock School of Music. 
Elliot Bild: brass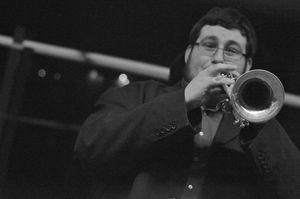 Originally from Chicago, trumpeter and composer Elliot Bild got his undergraduate degree from Western Michigan University where he studied with Scott Cowan, Andrew Rathbun and Edward Simon. He just received his Masters Degree from Temple University where he studied with John Swana, Terell Stafford and Dick Oatts.  Elliot has also won multiple Downbeat student music awards. In the spring of 2016, he received a grant to write all original music, inspired by poetry, to be performed with ballet. In June of last year, Elliot was selected along with 14 other fellows to participate in the Ravinia Steins Music Institute, a week-long workshop focusing on composition where he worked with Rufus Reid, Nathan Davis and Billy Childs. In August of last year Elliot attended the Banff Workshop for Jazz and Creative Music, where he had the chance to work with Gary Bartz, Jeremy Pelt, Vijay Iyer, Tyshawn Sorey, Robin Eubanks and Tia Fuller, among others. He has performed with such people as Joe Lovano, Tim Warfield, Edward Simon, Randy Brecker, Miguel Zenon, Bruce Barth, John Clayton, Jimmy Heath, Byron Landham, and Billy Hart.   
Pat: guitar & upright bass
Ken Miller: saxophone, trumpet, trombone, clarinet, flute, guitar
Jason: guitar, drums, bass
Tom: audio engineering, production
Dave: piano, hammond organ, keyboards