We are offering two full day camps (Jam camp), and many of the camps are timed so that students can sign up for two in a row and stay for the entire day. 
Our age groups are general guidelines for the camps. If you have a child interested in a camp that falls outside of their age, please give us a call to discuss whether it might work for them anyways.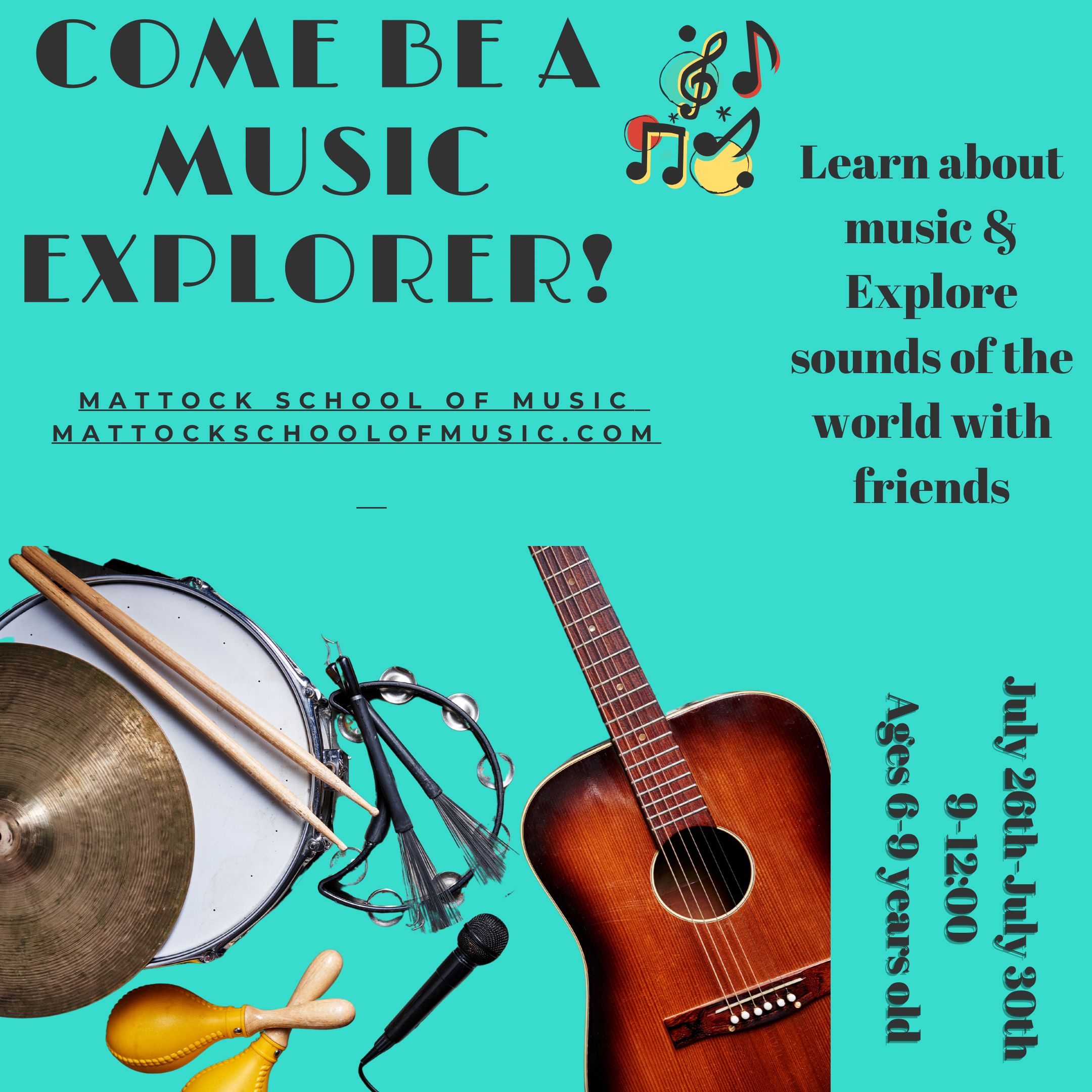 Music Explorer
July 26th-30th
Ages: 6-9
9am-12pm
For our youngest music students, spend the morning learning all about music, dancing, drumming, instrument making, and more! No experience necessary, just curiosity and a willingness to have fun!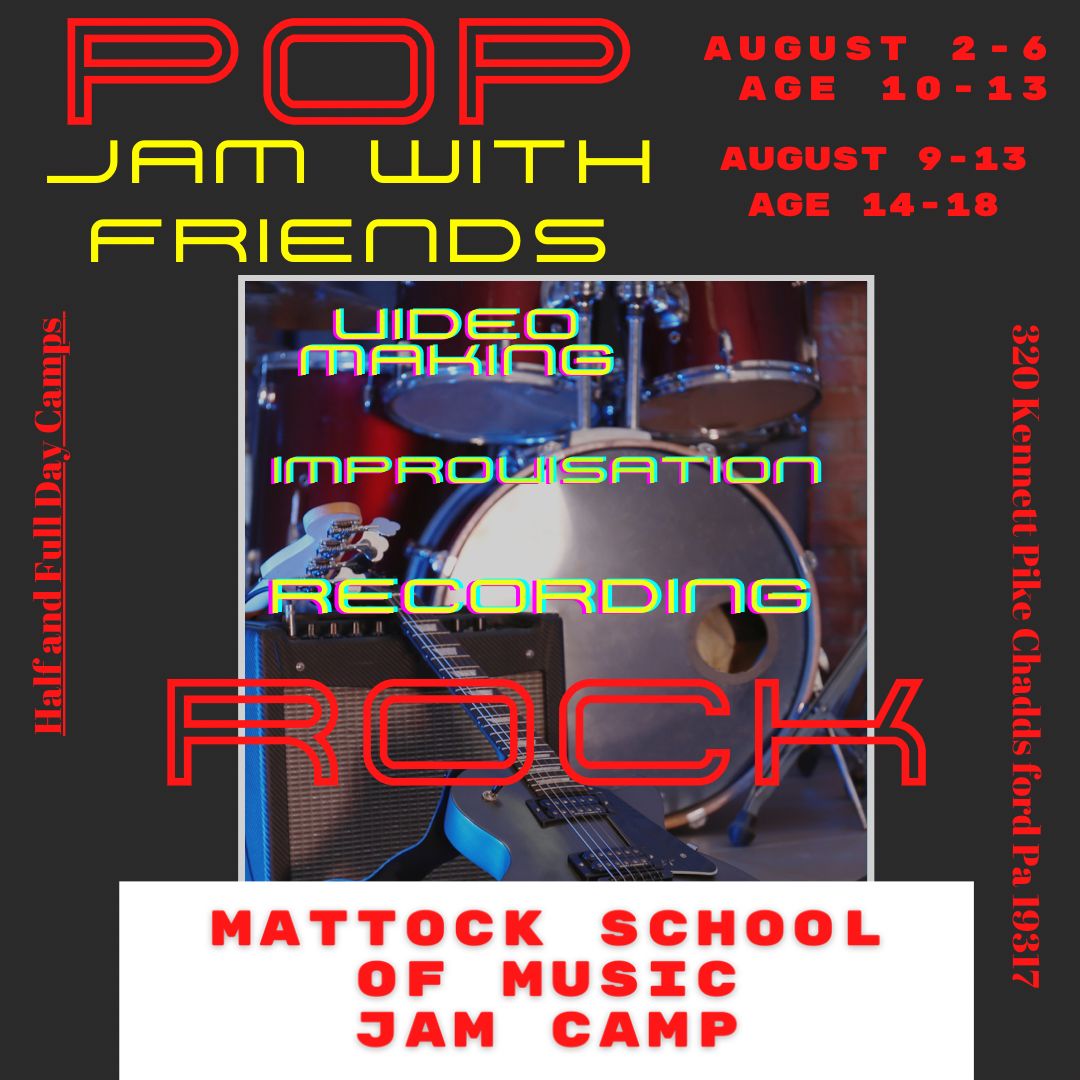 Jam camp
August 2nd-6th
Ages: 10-13
August 9th-13th
Ages: 14-18
Half day: 8:30-12:30
Full day: 8:30-3:30
Jam with your friends, learn songwriting, improvisation, recording and video making, and much more. The week will culminate in a concert with all of the bands, and full recordings to take home afterwards.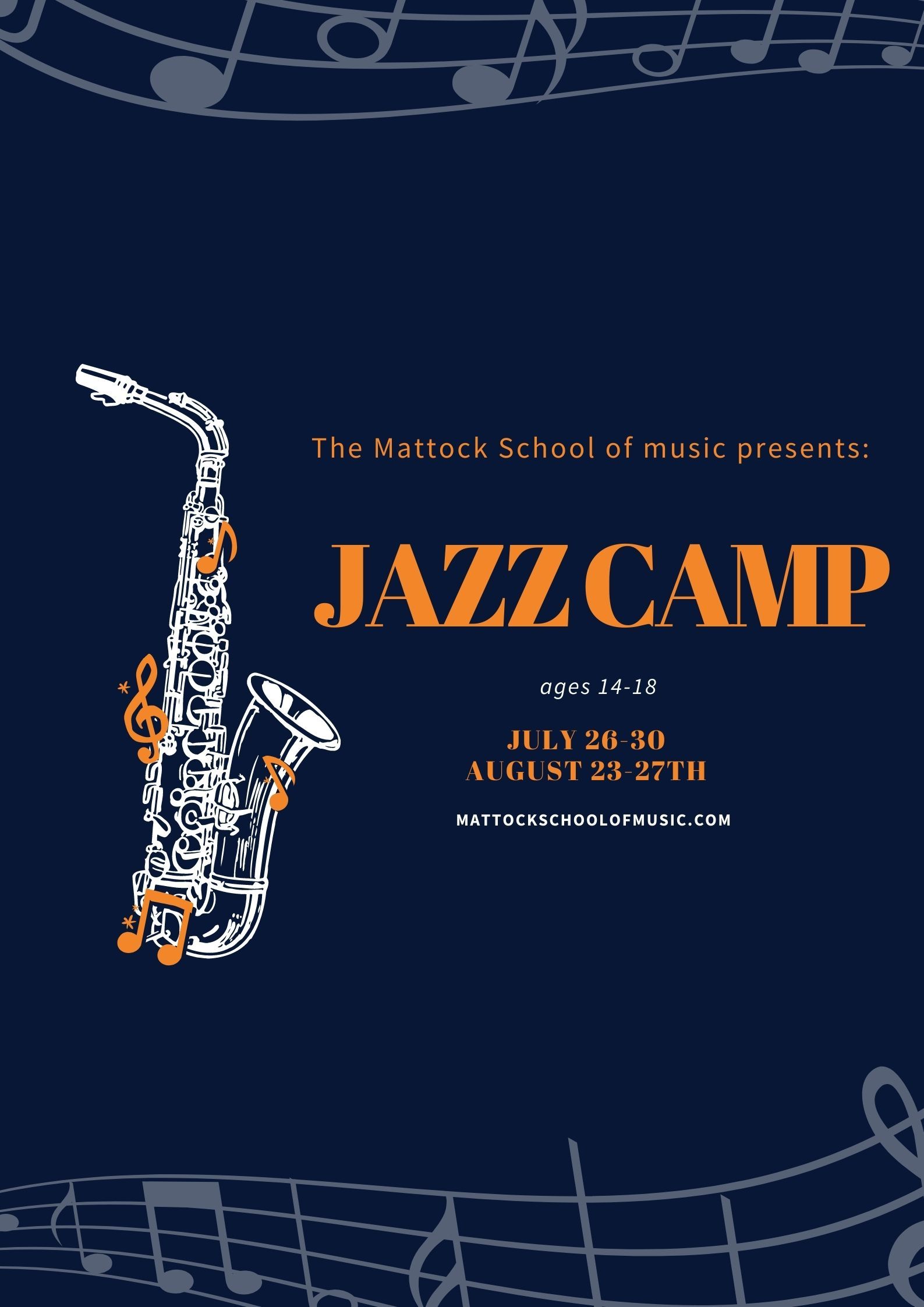 Jazz camp (2 sessions)
July 26th-30th
August 23rd-27th
Ages 14-18
1-4pm
Study the art of improvisation, discover the amazing repertoire, learn the history, and get a chance to perform the great music we call jazz. Experience with your instrument mandatory, but no experience playing jazz needed; we'll take care of that! 
Highly recommended that students sign up for both sessions as we'll have two entirely different experiences for each.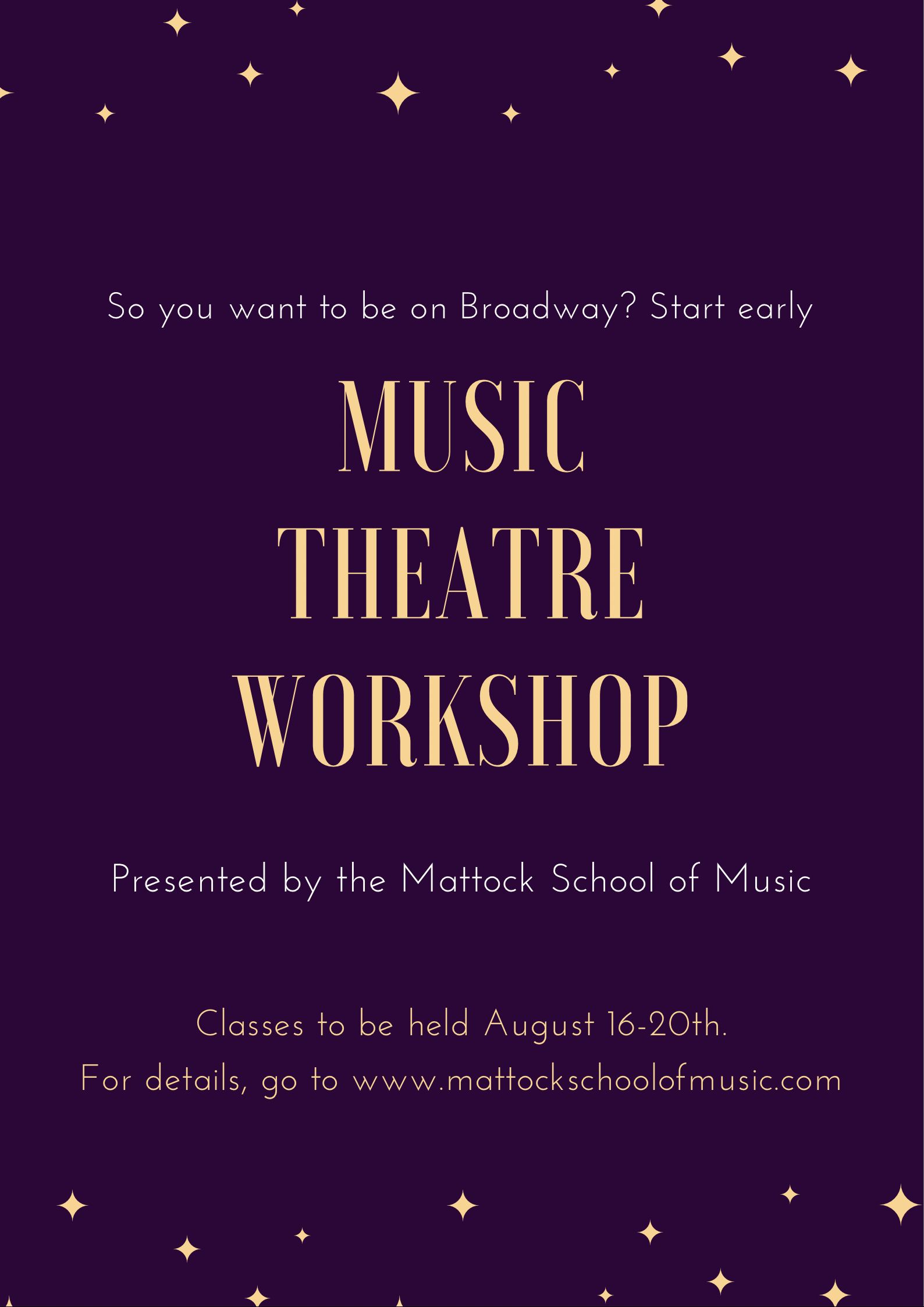 Music theatre
August 16th-20th
Ages: 8-15
9am-12pm
Sing! Dance! Act!
Join our instructors as they guide you through the many different aspects of being a Broadway performer. No experience necessary, students will be grouped according to their age and experience.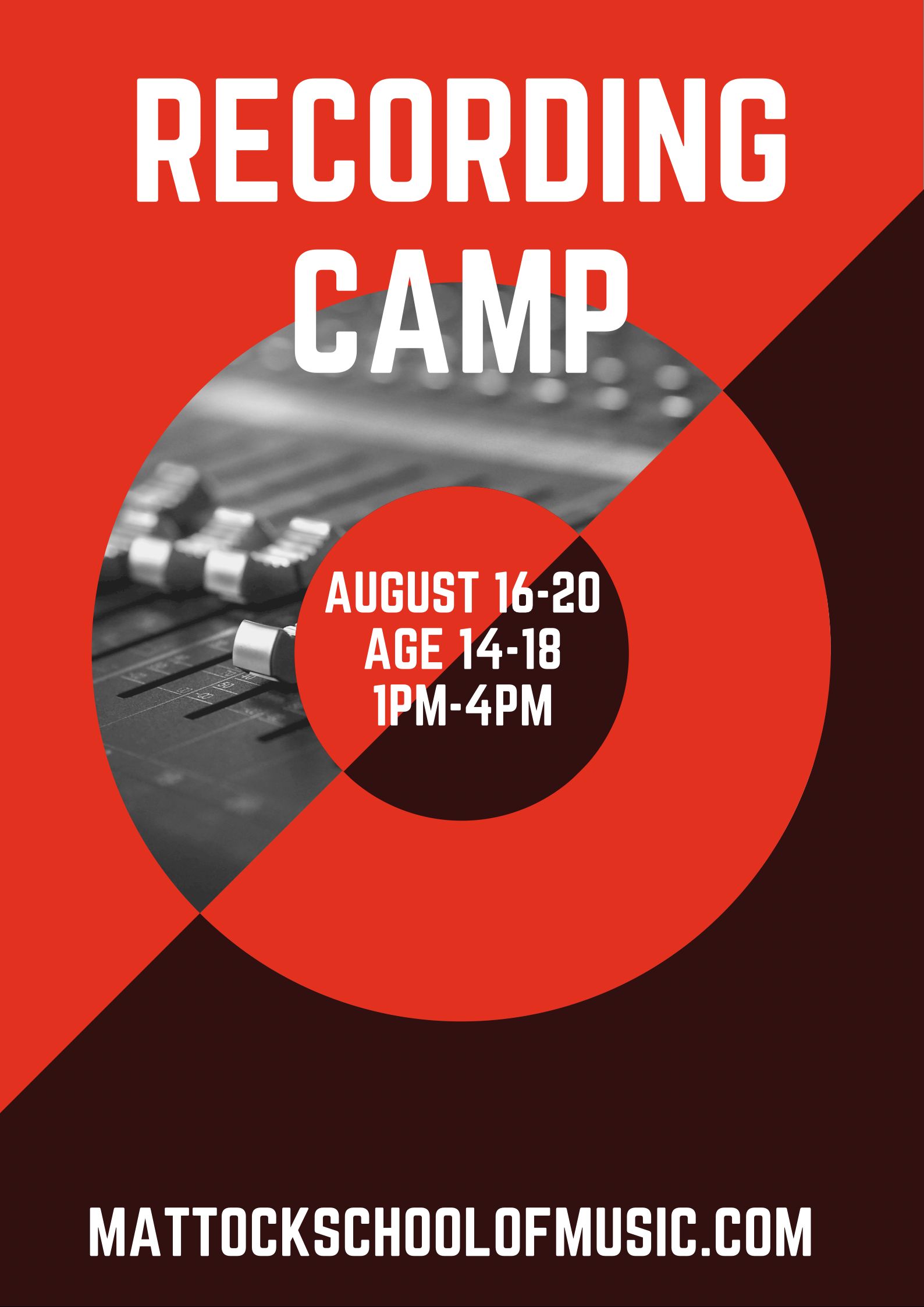 Recording camp
August 16th-20th
Ages: 14-18
1-4pm
Learn the ins and outs of the recording studio, from running your recording software, to setting up microphones, mixing, and mastering. We'll also discuss live sound, as well as mixing audio for video.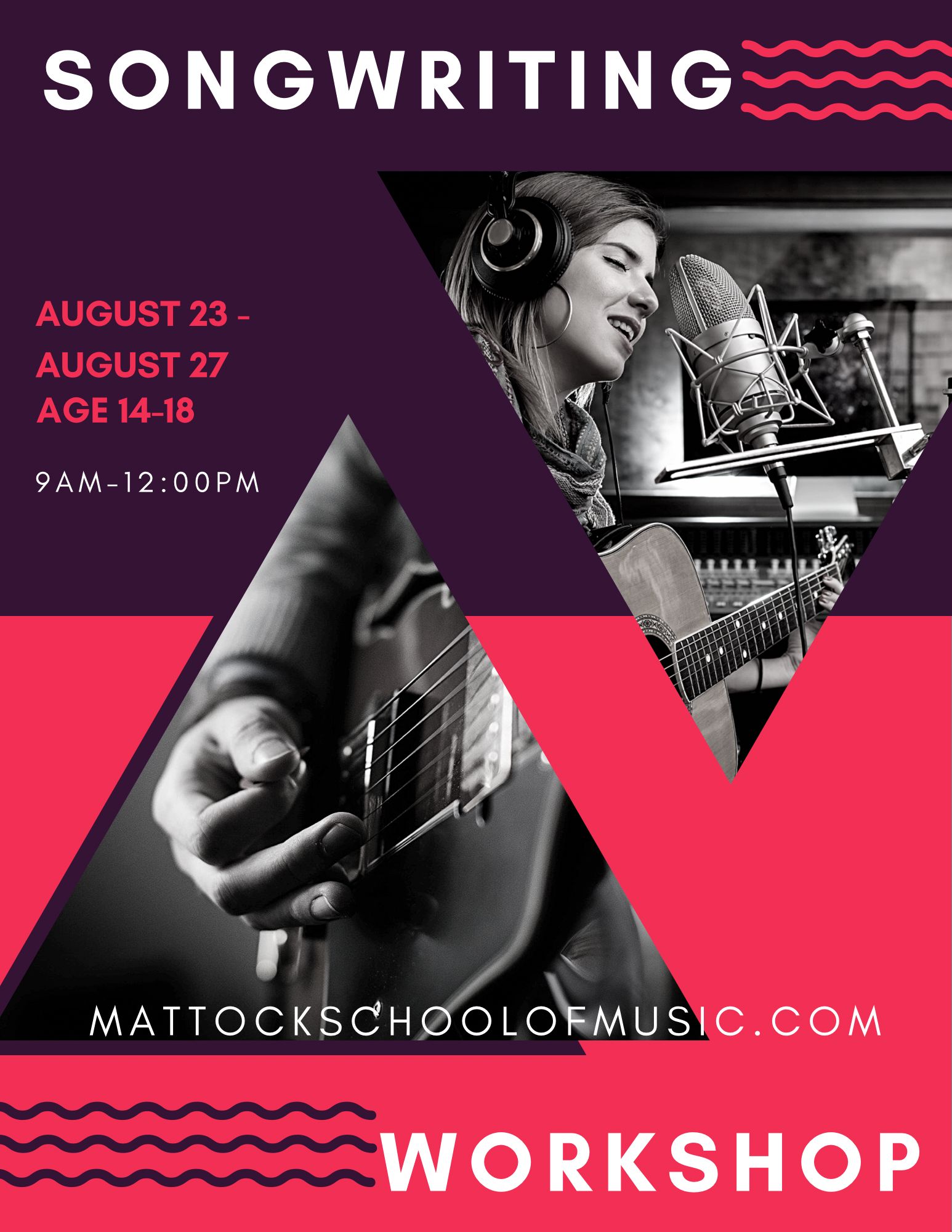 Songwriting workshop
August 23rd-27th
Ages 14-18
1-4pm
Crafting a song is an art, and our instructors are here to guide you as you learn the various techniques for crafting a song. Lyric writing, chord progressions, and melodic development are some of the many topics you'll cover. The week will culminate in an opportunity to record your newly written songs so you can share them with the world!